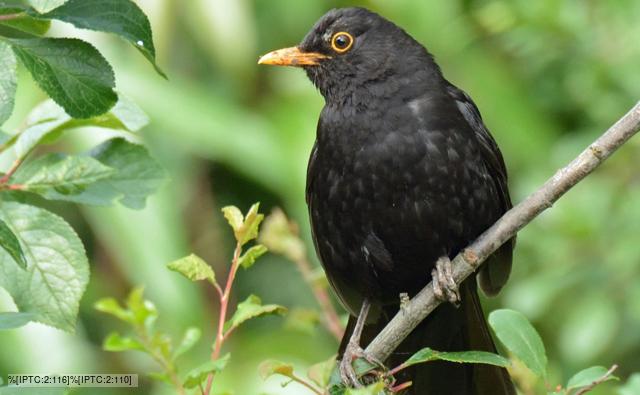 A WARM WELCOME TO BLACKBIRD CLASS!
The staff in the Early Years Foundation Stage work as a team to ensure that everyone can...
"be the best that they can be!"
Reception Staff:
Mrs Whittingham - Class teacher (Mon, Tues, Weds, Fri)
Mrs Collins - Class teacher on Thursdays
Mrs Pilott - Teaching assistant
What we are learning about this term?
Our topic in the first half of the spring term is "I want to be…!" (in other words 'people who help us'), followed by "That's my house!" (houses and homes) after the half term break. Please refer to the medium term planning and the spring curriculum letter below for more details!
We also have some very exciting events to look forward to this term including a trip to Wisley Gardens, (when we will, amongst other things, be making a home for a Robin), World Book Week, and the arrival of 'Living Eggs' at the end of the spring term. Teaching and learning in all seven areas of the curriculum will be linked to these themes and events.
In addition, Blackbird Class is looking forward to presenting their class assembly on Wednesday 20th March at 9a.m when they will be able to show parents and carers what they have been learning about!
Please look at the list of dates below for other events happening this term and also refer to the Jolly Phonic information to see how you can support your child at home with their literacy skills.
Please remember that parents and carers are warmly welcomed and encouraged to come into the classroom and support their child with their learning for 15 minutes, (or as long as possible), between 8.35a.m and 8.50a.m every morning.
For long term learning objectives and planning please click on the links below:
These are the Early Learning Goals that we will be working towards throughout the year - they will show you the Expected Level of Attainment (ELA) at the end of the Early Years Foundation Stage (Reception). If children are not working at this level they will either be Emerging ( below the ELA) or Exceeding (above the ELA).
For more information on this term's curriculum please click on the links below.
(Please note that these plans are 'a work in progress' which will be adapted as necessary in order to incorporate interests, specific events and the weather! For more details on SMSC development (spiritual,moral,social,cultural) in the early years, please refer to the link at the bottom of the page.
Please click on the link below for general weekly information (more information for Jolly Phonics can be found further down).
Please also note that...
Library Books will be changed on

Fridays.



P.E is on Wednesdays and Thursdays.


Please ensure that your child has their P.E kit in school every day! Thank you
Jolly Phonics
Please click on the link below to find information about the Jolly Phonic scheme. As your child progresses through this scheme other links will be added so that you, as parents and carers, can support and extend your child's learning at home. Please don't hesitate to ask if you have questions about the Jolly Phonic scheme.
Please also refer to the weekly information for parents, or look on the board outside the classroom door for more details.

Websites for phonic practise:
If you need a quick reminder about how to pronounce a particular sound then please ask me or visit the Jolly Phonic website:
http://jollylearning.co.uk/2010/10/29/hear-the-letter-sounds/

Also refer to:
All children will also be registered for ActiveLearn (in September) and every child will receive a username and password for Bug Club (in order to access this at home).
https://www.activelearnprimary.co.uk/login?c=0
Maths in the reception
Please click on the link below to see more details about this term's maths curriculum
Reception_Maths_MTP_Spring 2019
For extra information on how to support your child with maths at home, please click on the link below
REC_maths_term 2 target_sheet_for_home.doc
Websites for children to use at home
Please click on the link below for a list of useful websites to reinforce your child's learning at home
Websites for children to use at home
SMSC

We will be using every opportunity to develop SMSC (Spiritual,Moral,Social,Cultural) values; encouraging the children to ask and reflect on the questions:

Who am I?

Who are we?

Where do we live?

How do we all live together?
Please click on the link below to see more details:
Value of the Month
February: Value of the month is Trust
We will be teaching this value through opportunities as they arise: - using stories, songs, games, circle time, and other planned activities to encourage children to make good choices.

The 5 R's
To encourage children to become independent and effective learners we will be thinking about ways to show the 5rs - resourcefulness, reflective thinking,reasoning, resilience and responsibility.
The 5 Rs are encouraged through every lesson and activity during the school day and are linked to characters in Winnie the Pooh to enable the children to relate to and understand the vocabulary.
'Achievements at Home'
Please use the sheet below to inform us about child's learning at home and return to a member of Blackbird staff once each section is completed. Thank you.
Special dates (details to follow later)
Spring 2019:
Wisley Gardens class trip – "Make a home for Robin" workshop 27th February
Half Term 18th– 22nd February
'Living Eggs' in our classroom for two weeks from 25th March
Blackbird Class Assembly (parents and carers welcome) 20th March 9.00am
Last day of the spring term 5th April 2. 00p.m finish
Advance Notice (details to follow)
Trip to Bird World - Fri 10 May
Please don't hesitate to talk to us if you have any questions or concerns!
Thank you for your support.
Mrs Whittingham and Mrs Pilott.
The photos at the top and bottom of the page show Blackbird Class enjoying their learning, including photos of the Big Draw,the maths workshop, and the Chertsey Toy Museum workshop.