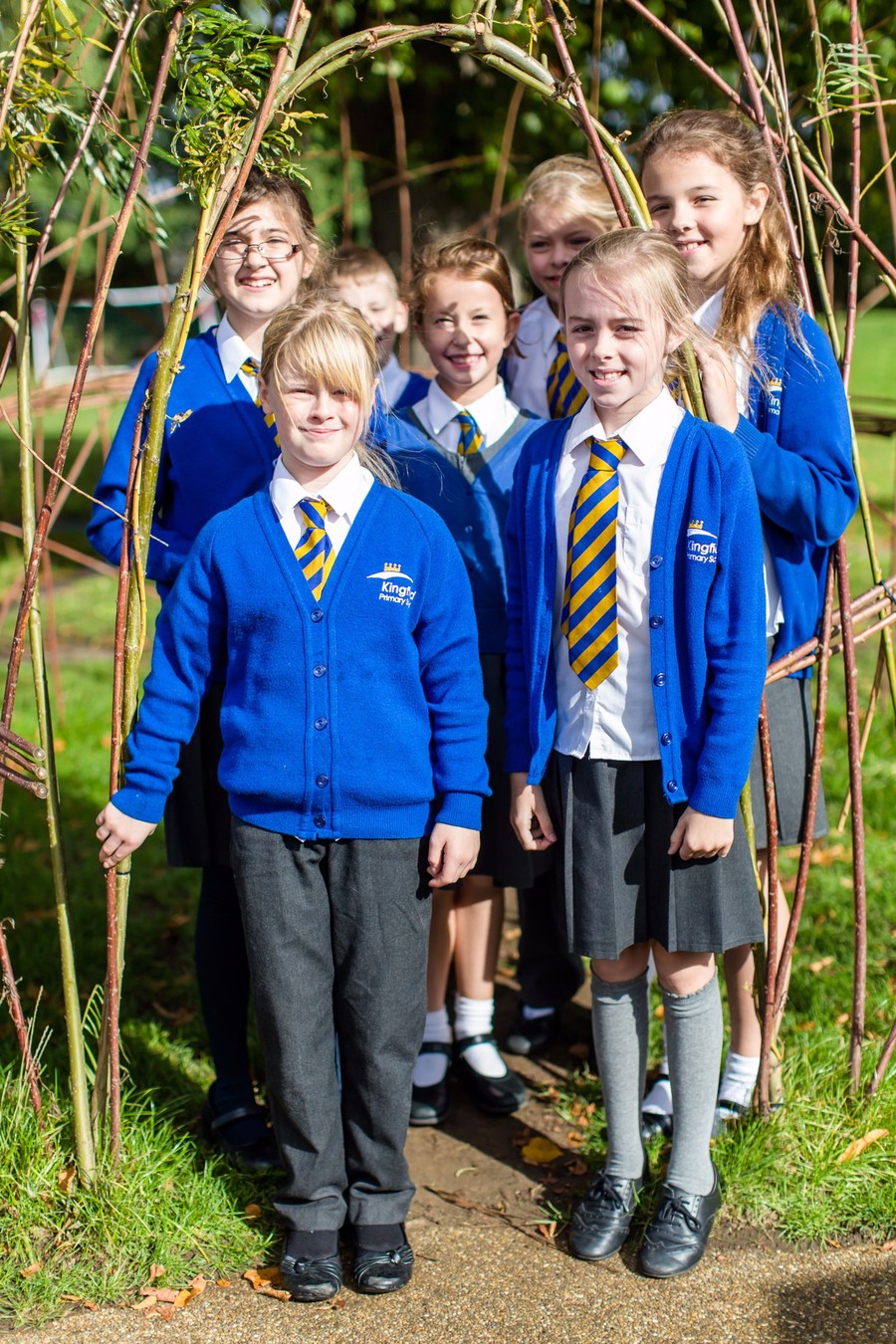 Values
At Kingfield we believe that a strong set of core values creates a positive ethos where children are encouraged to be successful, confident and responsible citizens who lead fullfilling lives.
Values-based schools seek to promote an educational philosophy based on valuing self, others and the environment through the consideration of an ethical values vocabulary.
Values are principles that guide behaviour. At Kingfield, adults are encouraged to model values and to give time for reflective practices. We believe that this empowers individuals to be effective learners and good citizens. After every break time, each class has 'Just A Minute', which is where the children do some relaxation techniques, while listening to calming music.
Our Values Based Education philosophy underpins our work to actively promote fundamental British Values of democracy, individual liberty, mutual respect and tolerance of those from all faiths, backgrounds and cultures. A rounded programme of assemblies and events promote children's spiritual, moral, social and cultural development, enabling them to develop their own moral and ethical compass to guide what is right and what is wrong.
Children who show our school values around school are rewarded with a special Head Teachers award or for playtimes a Blue card.
We focus on a 'Value a Month' in our assemblies and and we ask you to support our work on each value at home.
| | |
| --- | --- |
| September | Respect |
| October | Equality |
| November | Peace |
| December | Compassion |
| January | Optimism |
| February | Trust |
| March | Courage |
| April | Wisdom |
| May | Beauty |
| June | Community |
| July | Participation |
British Values
How Kingfield promote British Values
At Kingfield our school vision and our values underpin what we aim to achieve as a school for all our pupils. Our curriculum and our extra-curricular activities provide rich and challenging learning experiences which develop many different skills and abilities for children throughout their time at our school and beyond into their future as citizens, to prepare them to live in our wonderfully diverse world.
As a staff we believe that our revised whole school curriculum as part of the DFE (Department for Education) requirements for September 2014; meets the DFE requirements for schools to 'promote the fundamental British Values of democracy, the rule of law, individual liberty and mutual respect and tolerance of those with faiths and beliefs'. Embedded into our school ethos we actively encourage our whole school community to respect other people with particular regards to the protected characteristics set out in the Equality Act 2010.
Here are some examples of how we do this…
Value

For pupils

For the wider community

Democracy

PSHE, School Council, House Captains, Pupil Questionnaires (Homework, End of Year, Safety), Playground Leaders, Learnt about the General Election, Visiting Councillor, Voting as a class or small groups, Ancient Greeks, Tudors and Victorians, Taking turns, sharing and working collaboratively..

Parent Survey

Governor Elections

PTA Meetings

Parent Voice

The Rule of Law

Behaviour Policy, Assemblies reinforcing school rules and our values and the reason for them, links with the community police, working with the local authority, School/Class/Playground Charter, Golden Rules, Y6 Topic (Crime Crawls Across the Capital), Red and Blue cards, Rights and Responsibilities, Restorative approach, Junior Citizens, WW2 Topic in Y6.

Home School Agreement

Abiding by the law i.e. no smoking site

DBS checks

Individual Liberty

Pupils making choices within the safe and secure school environment, children having time to reflect upon their individual choices. Pupils encouraged to know, understand and exercise their individual rights and responsibilities and advised how to use these safely, such as e-safety PSHE sessions, anti-bullying week, Values, safe environment to share opinions/ideas/answers, encourage risk taking, explaining and talking about their experiences, using rights and values language, reflect/celebrate differences, Debates, free to have different opinions. Right to be heard and a responsibility to listen to others.

E safety parents

Sex and Relationship Meetings

Making parents aware of Health and Safety issues

Involvement with the charities we support each year

Mutual Respect

As a school with a very strong and embedded set of school values, our children learn that their behaviours have an effect on the rights of others and all members of our school community treat each other with respect. Celebrate the achievements of all pupils.

Physical Education: promotion of the concept of 'fair play', following and developing rules, inclusion, celebrating and rewarding success, being magnanimous in defeat and participation in activities that promote kinship and affiliation with others. Restorative Approach.

Parenting Workshops

Variety of clubs

E safety training for parents

Sharing skills and knowledge of different faiths

Woking festival

Tolerance of those with different faiths and beliefs

Celebrations of different faiths and cultural beliefs, inviting members of the school community to share their knowledge to enhance learning within the class in school, visits to and from different religious groups.

Religious Education: Gaining a greater understanding of religious diversity and practices, which covers key religions represented in the UK. Planning for the subject is directed by the 'Standing Advisory Council on Religious Education (SACRE) - Agreed Syllabus for Religious Education'.

Celebrate cultural festivals, opportunities to share beliefs, Diwali Parade, Black History Month, SEALS scheme of work, Debates, Chinese Teachers visit.

Opportunities for parents to come and help during different events and cultures