Just to remind you that Blackbirds will need to keep their P.E kit in school. P.E is on Tuesday afternoons. Thank you.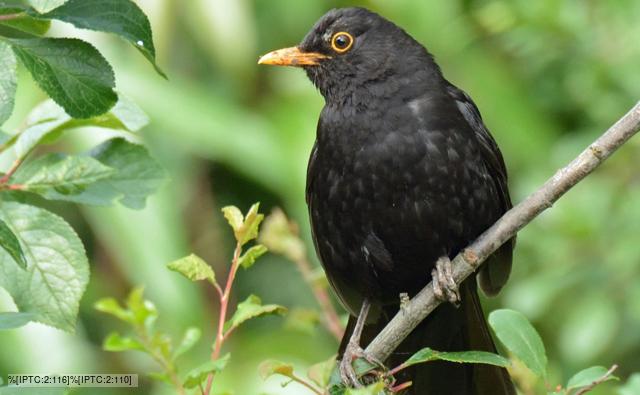 A WARM WELCOME TO BLACKBIRD CLASS!
The staff in the Early Years Foundation Stage work as a team to ensure that everyone can...
"be the best that they can be!"
Reception Staff:
Mrs Whittingham - Class teacher
Mrs Pilott - Teaching assistant
Mrs Allaham, Mrs Muneeb, Mrs Anze- Learning Support Assistants
(Mrs Edgar - Tuesday afternoons to cover PPA, Miss Whittingham - Friday afternoons to cover Mrs Pilott)
Welcome to Blackbird Class!
Dear Parents and Carers of Blackbird Class
This term our topic is 'Run,run, as fast as you can!' (traditional stories), followed by 'Toys', in the second half of the term.
The children will learn through a balance of adult directed and child-initiated activities, (with an emphasis on learning through play), both inside and outside.
Please also note that...
Library Books will be changed on Fridays, and Woking Football will teach P.E on a Tuesday afternoon - however please ensure that your child has their P.E kit in school every day!
Please refer to the folder at the top of the page for more information about your child starting school.
-
-Curriculum information
Thank you to those of you that attended the 'Welcome Meeting'. Please click on the link below, if you would like to see the PPT again, or if you missed the presentation.
curriculum-meeting-reception-sept.-2021.pptx
-Please click on the links below for more information:
The Poetry Basket: Autumn Term
Parent Curriculum Letter Autumn 2021
For long term learning objectives and planning please click on the links below:
Blackbird Whole Year Curriculum Overview (topics) (2021 - 2022)
Blackbird Long Term Plan 2 Areas of Learning 2021-22.pdf
Please note that these plans are 'a work in progress', which will be adapted as necessary in order to incorporate interests, specific events, and the weather! For more details on SMSC development in the early years, please refer to the SMSC section below.
--
Assessment
From September 2021 there are 2 statutory assessments that have to be undertaken in Reception year. Neither assessment is a test.
The Reception Baseline Assessment is a check of each child's early literacy, communication, language and maths skills, which takes the form of a set of practical tasks carried out
between the child and the teacher within the first 6 weeks of starting. Children's results are then sent to the government Standards and Testing agency. The results are not shared with
the school, except for a short narrative statement to describe how each pupil performed on the overall assessment.
The Early Years Foundation Stage Profile is a summary of each child's attainment at the end of the Reception year based on what they have demonstrated they know, understand and
can do in all Prime areas of learning, literacy and maths, against the 'Early Learning Goals'. Attainment for each area is described as either meeting the level of development at the end
of the EYFS (expected) or not yet reaching this level (emerging).
Please click on the link below to see the Early Learning Goals
EYFS Early Learning Goals 2021-2022
-
Phonics will be taught using a programme called Little Wandle.

"Little Wandle Letters and Sounds is a complete systematic synthetic phonics programme (SSP) developed for schools by schools. Based on the original Letters and Sounds, but extensively revised to provide a complete teaching programme meeting all the expectations of the National Curriculum, the Ofsted Deep Dive into reading and preparing your children to go beyond the expectations of the Phonics Screening Check".
Find our full Reception and Year 1 teaching programme overview here to see what your child will learn and when. Please also refer to the Little Wandle Letters and Sounds Revised parents' resources for more information.
As your child progresses through this programme links will be added so that you, as parents and carers, can support and extend your child's learning at home.
Autumn 1 Sounds Pronunciation and Formation Guide
Autumn 2 Sounds pronunciation and Formation Guide 2
Maths
We will be using the White Rose scheme to teach maths. Click on the link below to find out some more information:
For extra information on how to support your child with maths at home, please click on the link below:
Reception - Maths Targets booklet 1
-
---
Websites
Please look at the folder at the very top of this page for a list of useful websites
We also use PurpleMash https://www.purplemash.com/login/#!#%2Ffindschool
Enter our location, & school, and go to the school's portal.
Username – BB
Password – 85
Once you are in, go to Mini Mash
All children have now also been allocated with their own logins for Purple Mash, and ActiveLearn (Bug Club) https://www.activelearnprimary.co.uk/login?c=0.
Please ask a member of staff if you have any issues logging on to these sites.
--
=
SMSC
We will be using every opportunity to develop SMSC (Spiritual, Moral, Social, Cultural) values; encouraging the children to ask and reflect on the questions:
Who am I?
Who are we?
Where do we live?
How do we all live together?
Spiritual, Moral, Social, Cultural curriculum autumn 2021
Value of the Month
We have 4 core values which we will revisit every term.
Please take time to talk about these values at home, with your child:
Respect
Resilience
Empathy
Reflection
Achievements at Home
We would love to know about your child's achievements and learning at home.
Please download the sheet below and return to a member of Blackbird staff, when completed. Thank you.
-
Dates for your diary
Monday 25th October - Half Term

Monday 1st November - INSET Day

Tuesday 2nd November - Children return to school

Wednesday 3rd November - Chertsey Toy Museum workshop

Friday 17th December - Last day of term
Thursday March 10th 2022 - visit to Wisley!

Thursday 10th May 2022 - visit to BirdWorld
Please do not hesitate to talk to a member of the reception staff if you have any concerns or questions. Thank you.