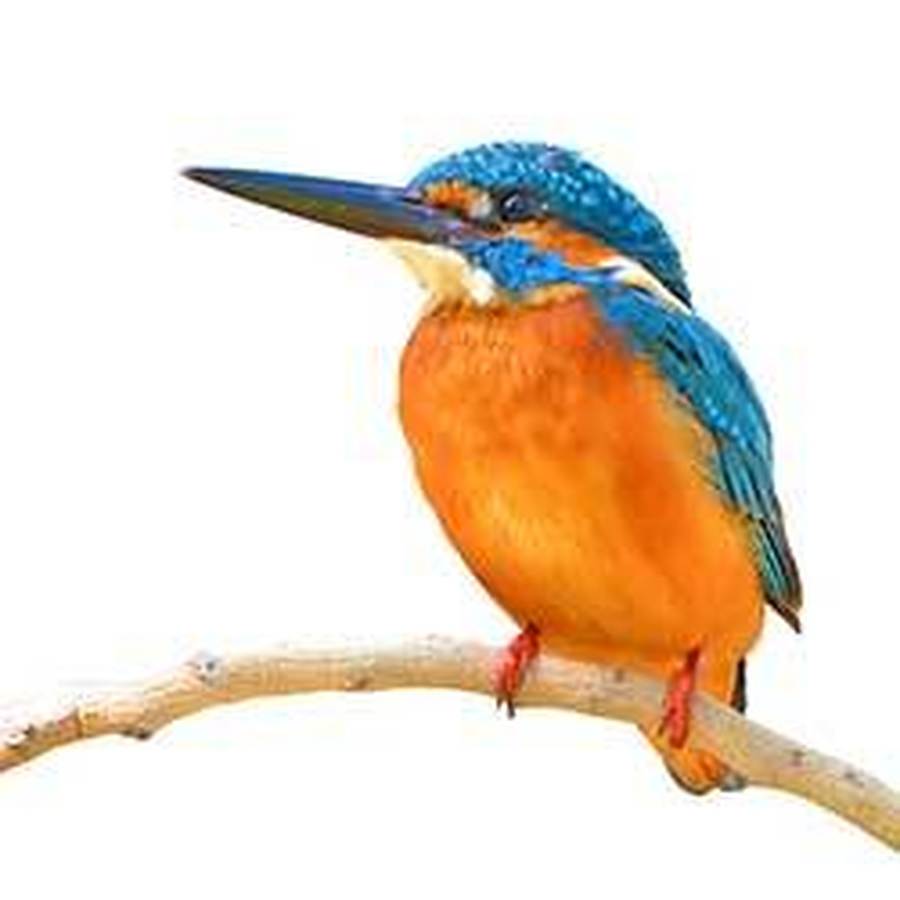 Our PE days are Wednesday and Friday. Please ensure PE kits are in school, and children are not wearing earrings! Thank you!
WELCOME BACK!
Autumn Term 2021
Dates for your diary
Wednesday 1st September - INSET Day

Thursday 2nd September - Children return to school (8.35am)
Monday 13th September 8.45 - 9.15 - Kingfisher class Welcome Meeting

Friday 22nd October - Closed in lieu of Queen's Jubilee

Monday 25th October - Half Term

Monday 1st November - INSET Day

Tuesday 2nd November - Children return to school

Friday 17th December - Last day of term
A few reminders about returning after the Summer break:
Usual uniform please! We'll still be having the external door open, so an extra layer underneath would be good.
Bring in PE kits on Monday if possible (PE day are Wednesday and Friday).
The Atrium doors at 8.35am for drop off.
Collection from the classroom fire exit door at 2.55pm.
Lunches are the same system as normal - please book them online or contact the office for help.
Reading books will be available for children to take from Thursday.
We are REALLY looking forward to seeing all of the children having a buzzing classroom again! If there are any concerns or anxieties please do get in contact with us through the office.
Mrs Snapper
The adults in Kingfisher class this term will be:
Mrs Snapper (Class Teacher)
Mrs Goldie (Class Teaching Assistant)
Miss Whittingham (Learning Support Assistant)
Mrs Connors (HLTA - interventions & class cover on Monday & Thursday afternoons).
Please click here to see a copy of the presentation used for our Welcome to Year 2 Curriculum meeting.
The End of Year Expectations Parent booklet can be found by clicking here.
Daily Checklist:

School Jumper/cardigan

Coat

Water bottle

Reading book and diary

Please note - as we did before the break, we aim to have the classroom doors and windows open throughout the day as much as possible to allow the air to circulate. We would recommend that your child wears a vest under their uniform!

Homework:

Spellings: The spellings sheet will typically come home on a Tuesday, to be returned by Monday the following week.

Reading: Where possible, reading should happen at home daily. Ideally your child will read to an adult/older sibling out loud. They also have access to Bug Club online from home. https://www.activelearnprimary.co.uk/login?c=0 , Password is ppp and the School Code is wcvy. Your child's log in is in the front of their reading diary.

Maths: Children have access to 'My Maths' where work relevant to our class learning will be available.

Library Day:

Tuesday

Please bring the library book back each week so your child can renew it or swap it for a new one.

PE Days:

Wednesday and Friday

PE kits should be in school for the half term (including joggers and fleece). No earrings to be worn on PE days please.
Here's a copy of our typical weekly timetable this term: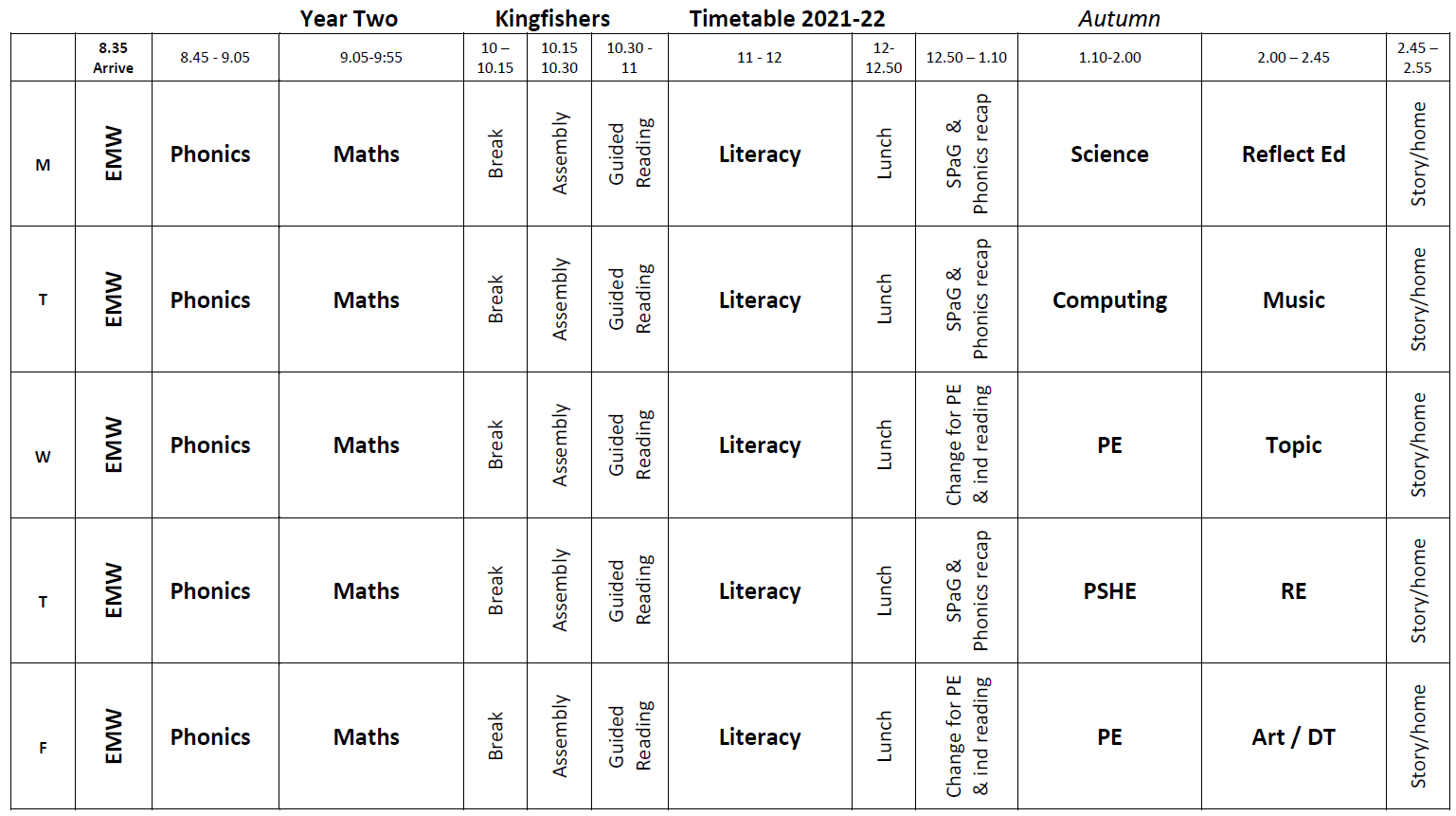 Useful websites for additional home learning:
We have listed some websites below which you may find useful to use at home.
https://www.oxfordowl.co.uk/for-home/find-a-book/library-page/ - this website is full of free eBooks! Make sure you use the filter to find books suitable for your age.
http://www.pobble365.com/ - this website has lots of imaginative inference and writing activities all around a different picture of each day.
https://www.twinkl.co.uk/ - this website is a go-to for most teachers on a weekly basis, so it will definitely help you immensely at home.
https://wonderopolis.org/ - this is a wonderful website to inspire curiosity with an interesting question of the day. Great for developing reading skills!
https://www.tynker.com/ - great for any Minecraft lovers, this website allows you to practise your computing coding skills.
http://www.bbc.co.uk/bitesize/ks1/ the BBC Bitesize website has many age-appropriate activities and interactive learning games to play.
https://www.activelearnprimary.co.uk. Your child can access Bug Club reading activities and some maths games on Active Learn. Each child's user name can be found in their Reading Record/on yellow card and the password is ppp. School Code is wcvy.
With your child's Reading Record is a yellow card - this has your child's log ins for many useful learning websites.
Values at Kingfield:
We will be considering the values of
RESPECT, RESILIENCE, EMPATHY and REFLECTION
Remember at Kingfield:
We respect
We take pride
We take care