Welcome to Peacocks Class
2021 - 2022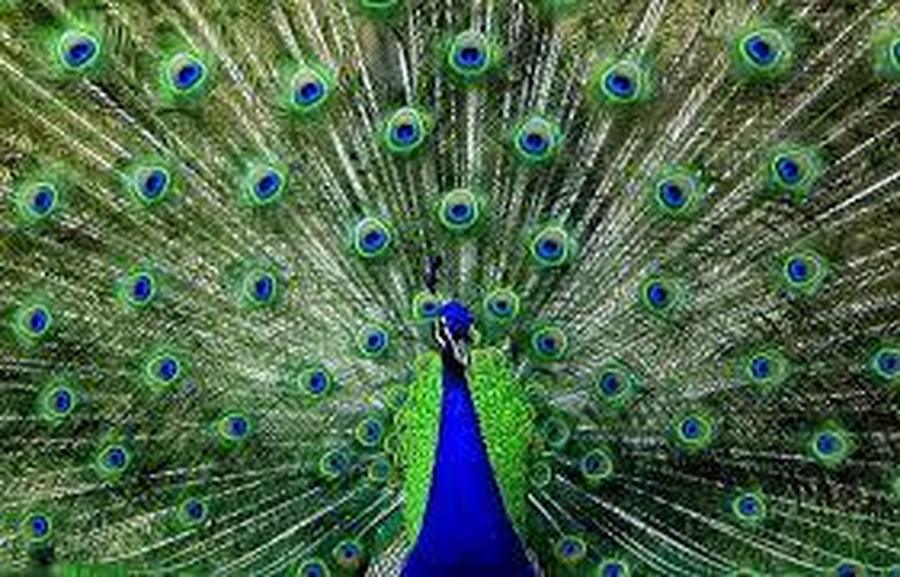 Class Teachers : Mrs Kitson and Mrs Simpson
HLTA: Mrs Connors
Autumn Term welcome letter & Autumn Term overview:
Important notes:
Thank you to all who attended our Year 4 Welcome meeting for parents and carers, which took place in the school hall on Thursday 16th Sept at 8.45 – 9.15
The children will need to wear their PE kit into school each Tuesday & Thursday - Thank you
Important notes:
* New The reading records will be handed out today. The book review templates are in the file list below. The children need to choose which is most suitable for them. We have shown them and talked them through in school. As a general guide - any children who are confident readers should be attempting the in depth book review (see below). New *
Thank you to all who attended our Year 4 Welcome meeting for parents and carers, which took place in the school hall on Thursday 16th Sept at 8.45 – 9.15
All of the information discussed is on this web page.
The Autumn term Year 4 letter is also below, along with the overview, timetable, autumn term spelling overview and Year 3 & 4 spelling list.
The children will need to wear their PE kit into school each Tuesday & Thursday - Thank you
The children's passwords for Purple Mash, Times Table Rock-Stars etc.. will be sent home today - Friday 17th Sept.
(There are a small number of children whose passwords are new and need to be confirmed. Their bookmarks will be sent home next week with complete information)
PE:
Our PE lessons will be each Tuesday afternoon and each Thursday afternoon
The children will need to wear their PE kits to school on those days - for the whole day.
They will not wear their uniforms on those days.
Please ensure that the children wear the correct PE kit on those days:
Trainers

Royal blue shorts and a white T shirt with / without school logo – Football shorts with logos are not permitted

Royal blue jogging bottoms

Royal blue fleece jacket with school logo
Reading and Reviews
All of the children have now completed their Accelerated Reader quizzes and should have a new code to access books from the library. In Year 4 we have introduced a blue reading log which you can continue to add in reading that takes place at home. In addition to this, we would like the children to complete a book review when they have finished a reading book ( this can be a book from school or home) Below are some examples of book reviews to complete, this can be printed out and stuck in to the reading logs, however your child may wish to just use the prompts on the page to write in to their reading logs instead to save on printing them out each time.
The children should also complete an accelerated reader quiz in school and return their book to be able to access a new one.
Daily Reading:
We will have a daily guided reading session each day in school. There will also be reading interventions as required.
We encourage children to read at home with an adult on a daily basis. This sharing of texts and discussion is still important for all levels of readers. We are sending home a Reading Journal for the children to write a book review based on the book they have just finished. We will go through exactly what is required for this with the children and will include a guide on our class webpage.
This year we will continue to use the Accelerated Reading Programme for all children beyond the colour system in Early Years and KS1/early KS2. There will be an assessment during the first full week back to find the current appropriate level for each child. Once this is completed, the children will be able to choose and bring books home.
Homework:
Homework - Tuesday 19th October 2021
Hand in on Monday 1st November 2021
Maths homework this week, please log in to My maths and complete the activities that have been set for you relating to multiplication recall.
English homework You have been set 2 English tasks and have been given two weeks to complete these tasks. please can you log on to Purple Mash and Read Chapter 4 of the Legend of Mathos and then complete the activity called The Story Continues.... After this can you read Chapter 5 and then complete the activity about Character Comparison. Both activities are set for 2 weeks so you can complete them in a good amount of time.
You may wish to plan this out on paper first before typing it up. Please ensure that you save your work or "hand it in" if prompted.
HOMEWORK:
This is set via our class web-page each TUESDAY and is due in the following MONDAY
In year 4 the children will be expected to complete homework - 2 and a half hours over the whole week.
Each week the children will be set:
Daily reading
MyMaths (weekly)
Times Table Rock Stars (20 minutes a week)
Spellings task (new spellings handed out and tested each Friday - see below for more details)
English (e.g. comprehension, grammar, sentence level)
Topic (occasionally)
If the homework is not handed in on Tuesday, they will be kept in at break time to complete the missing homework. If there is an explanation for the uncompleted homework. then, of course, please send in a note and your child will not miss breaks. For children who are consistently not handing in homework, a note will be sent home to inform parents, so that we can work together to help with that situation.
Homework Tasks Aim to:
enable pupils to make maximum progress in their academic and social development;
help pupils develop as independent learners;
promote a dialogue between home and school in supporting each child's learning;
enable the curriculum to be covered in sufficient depth and breadth;
provide educational experiences in addition to those available in school;
practice skills, consolidate and reinforce learning taught in school;
help children develop good work habits for the future.
THE ROLE OF PARENTS:
Parents have a vital role to play in their child's education and homework is an important part of this process. We ask parents to encourage their child to complete the set homework tasks. Parents are invited to help their children as they feel necessary and to provide them with the sort of environment that allows children to do their best.
This includes:
providing a good working space at home
enabling their child to visit the library regularly
discussing the work that their child is doing
providing access to on-line resources if applicable
Spellings:
Each week, the children will be introduced to new spellings each Friday (starting this Friday - 3rd September). There will be a spelling test the following Friday.
We will introduce a new spelling pattern each Friday - setting 5 spellings to practise, both at home and in school, throughout the week.
During the spelling test, we will include the 5 words that they have been practising, as well as 5 other words with the same spelling pattern. This way we can test their understanding and ability to apply what they have learned, as well as testing their spelling recall of the 5 words they were given.
The children have also been working on the Year 3 & 4 Statutory Spelling Words throughout Year 3 and we will continue to work on those throughout Year 4.
We will have a daily Peacocks Class early morning spelling/handwriting activity:
2 mornings a week on spelling pattern + + referenced throughout the week at school + working on them at home for homework
2 mornings a week on Statutory Yr 3 & 4 words & common homophones (where / wear; there / their / they're…) + referenced throughout the week at school + (also see below for checking and working on these spellings at home.)
+ [1 morning a week on handwriting + extra handwriting intervention as needed + input at home with handwriting and neatness of presentation during homework tasks - as needed.]
Please see below for the Autumn Term spellings & Years 3 & 4 Statutory Spellings:
Dates for your diary...
Wednesday 1st September - INSET Day

Thursday 2nd September - Children return to school

- The school day begins at 8.30am and finishes at 3pm - Drop off and pick ups can resume from the playground through the Year 4,5 and 6 door ( On the other side of the Hall from the Year 3 door)

Thursday 16th Sept at 8.45 – 9.15 - Year 4 welcome meeting for parents and carers - in the main school hall

Friday 22nd October - Closed in lieu of Queen's Jubilee

Monday 25th October - Half Term

Monday 1st November - INSET Day

Tuesday 2nd November - Children return to school

Friday 17th December - Last day of term
Books and Recommended Reading List:
Our Values:
We will continue to look at our four key values: Respect, Resilience, Empathy and Reflection.
Through assemblies, and cross-curricular lessons, our values will be embedded into all aspects of our day-to-day learning, helping us to become the best that we can be.
Our School Rules:
Be:
Ready
Respectful
Safe
Useful websites for extra learning activities: