The Great Kingfield Balloon Race raised £469!
Thank you for all your support in the balloon race, with balloon sales and advertising via the estate agent boards, we have raised £469! This is absolutely amazing, especially for a virtual event. It is down to our fantastic community of parents and carers that make events like this a success. Congratulations to all our winners as well. I hope you have all enjoyed tracking your balloons!
Watch this space for more exciting events to come!
Latest achievements
Thanks for all your help and donations!
Highlights
Valentine's Day Bake Off
It has been an eventful year indeed! And whilst we haven't been able to hold as many fundraising events as usual, the fun hasn't stopped. Take a look at these delightful cakes made by some of you for Valentine's day this year! They look absolutely delicious and the decorations are just stellar!
We need your help!
Are you interested in joining the PTA? We would love to see fresh new faces with fresh new ideas!
We are currently looking to fill the following positions from Sept 2021 alongside some other new committee members:
Raffle Coordinator
Uniform Coordinator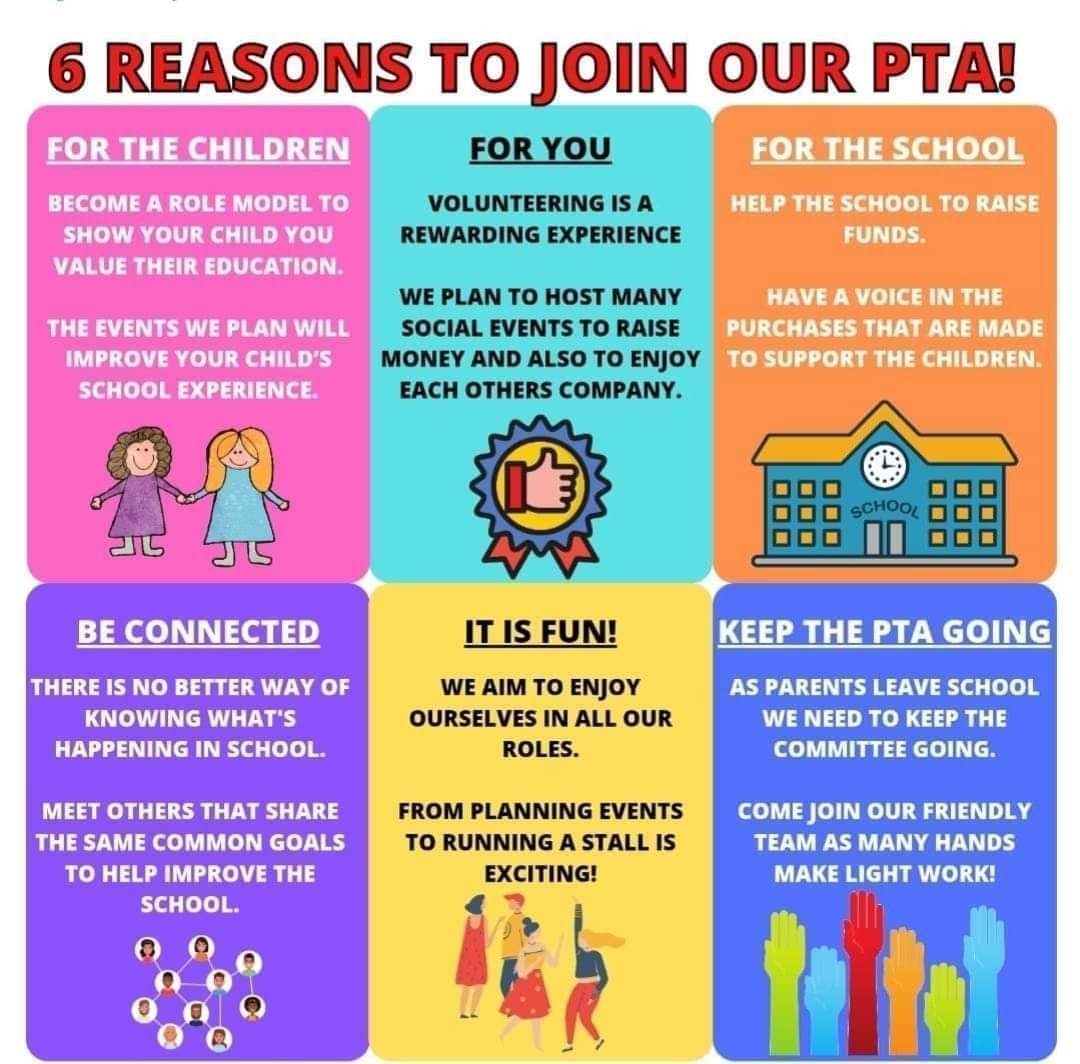 How you can help...
Activity

Where we need your support

Summer & Frost Fayres

Join the organising committee and really get stuck in!

Set up stalls and get it all ready

Run a stall for 30 mins

Help to prepare stalls like Hook-a-bag

Bottle and chocolate tombola preparation

Hamper making for raffle prizes

Sell raffle tickets

Cake Bakes

Make/buy some cakes -

(

please

no nut

products due to severe allergies in school)

and bring them into school on the day of the event

Help to put them in plates for selling

Help with sales after school

Clearing up

Second hand uniform

For school uniform that needs 'a new home', please hand it to the Office. Regular sales are held throughout the year but if you need any items please ask or make a request and when the item comes in we can reserve it for you.

You can help by:

Donating uniform

Help run a uniform sale - usually after school

Book week activities

Donate unwanted books for the book sale




Help set up and run the book sale (after school during Book week)

Bag-2-school

Donate unwanted items of clothing through the bag-2-school scheme

Copper drive counting

Help counting the pennies (30 mins)




Collecting pennies for donation throughout the year

Fund raising ideas

We're always on the look out for great fund raising ideas, so please do share your ideas with us and we can see how we organise it!
Latest PTA Calendar Events
There are currently no events.
Calendars page(s): PTA Calendar >>
PTA committee
Co - Chair: Kayan Parrott and Katrina Laslett
Vice Chair: Rob Parrott
Secretary: Rachel Martin and Rachel Leslie
Treasurer: Bronwyn Hayden
Communications officer: Hannah Turner
Frequently asked questions