Value of the Month
Resilience
Resilience is:
Resilience is not giving up even when things are difficult.

Resilience is embracing challenge.

Resilience is being able to withstand stress.

Resilience is bouncing back.

Resilience helps me to feel confident.
Related values for Resilience:
Perseverance
Determination
Optimism
Independence
Self-belief
Positivity
Courage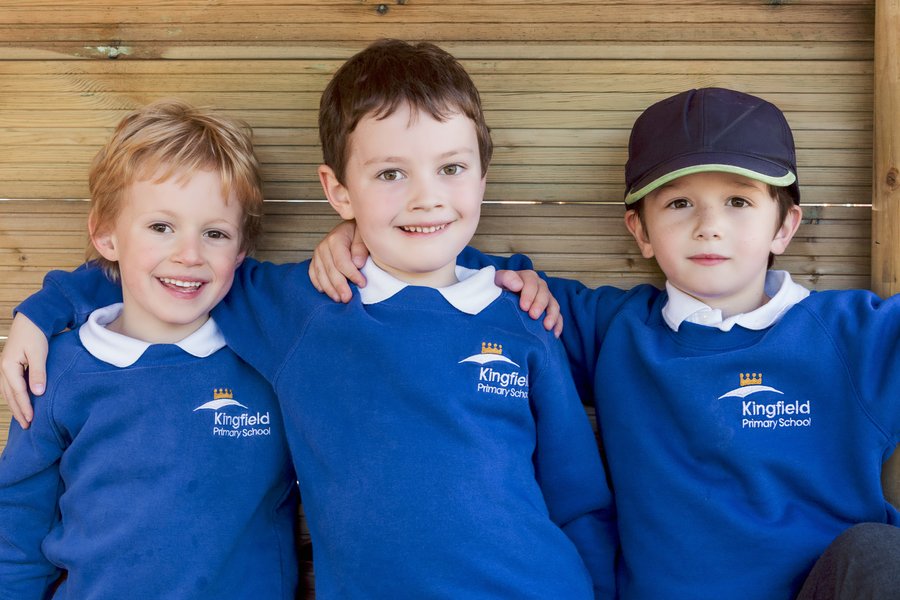 Experiences you should have while at Kingfield Primary School
Every child at Kingfield Primary School will encounter a range of learning experiences in their journey from Reception to Year 6. The school has produced a list of all these wonderful experiences they will enjoy.
Values
At Kingfield our motivation comes from the desire for all of us to 'Be the Best we can Be'.
At Kingfield we understand the responsibility we have as a school to support children in the development of life values. We have recognised that children need to be given the opportunity to understand that they have a choice in the way that they behave. Therefore we focus on 4 key values on a monthly cycle which we hope will inspire and develop positive values in our classrooms.

Why are they important?
Our values determine our thinking and behaviour. They are the principles or standards that act as the general guides to our behaviour. They are our beliefs about what is worthwhile, the ideals for which we strive. They help us to make decisions and evaluate our actions and those of others.
The table below shows how our values are developed throughout the school.
| | | | | |
| --- | --- | --- | --- | --- |
| | EYFS | KS1 | Years 3/4 | Years 5/6 |
| Respect | Good Manners for all | Politeness and good manners | Respect for self, environment and others | Tolerance and appreciation |
| Resilience | Optimism | Optimism | Determination | Perseverance |
| Empathy | Kindness | Cooperation | Compassion | Forgiveness |
| Reflection | Curiosity | Self-regulation | Engagement in activities | Patience with peers |
How Values are Taught
Values are taught through our Learning 4 Life curriculum.
This aims to help to give pupils the knowledge, skills and understanding to lead confident, healthy, independent lives and to become informed, active, responsible citizens.
All Pupils are encouraged to take part in a wide range of activities and experiences across and beyond the curriculum contributing fully to life in school and the community. In doing so they learn to recognise their own worth, work well with others and become increasingly responsible for their own learning. They reflect on their experiences and understand how they are developing personally and socially, tackling many of the spiritual, moral, social and cultural issues that are part of growing up. They also find out about the main political and social institutions that affect their lives and about their responsibilities, rights and duties as individuals and members of the community. They learn to understand and respect common humanity, diversity and differences so that they can go on to form the effective, fulfilling relationships that are an essential part of life and learning.

Mission Statement
We encourage all children to be…
successful learners who enjoy learning. Make progress and achieve;
confident individuals who are able to live safe, healthy and fulfilling lives;
responsible citizens who make a positive contribution to society.
| | |
| --- | --- |
| September | Respect |
| October | Resilience |
| November | Empathy |
| December | Reflection |
| January | Respect |
| February | Resilience |
| March | Empathy |
| April | Reflection |
| May | Respect |
| June | Resilience |
| July | Empathy |
British Values
Promoting British Values
Introduction
The DfE have reinforced the need "to create and enforce a clear and rigorous expectation on all schools to promote the fundamental British values of democracy, the rule of law, individual liberty and mutual respect and tolerance of those with different faiths and beliefs."

The government set out its definition of British values in the 2011 Prevent Strategy, and these values have been reiterated by the Prime Minister in 2014. At Kingfield these values are reinforced regularly and in the following ways:
Democracy:
Democracy is embedded within the school. Pupils have the opportunity to have their voices heard through our Junior Leadership Team and Pupil questionnaires.

The Rule of Law:
The importance of Laws, whether they be those that govern the class, the school, or the country, are consistently reinforced throughout regular school days, as well as when dealing with behaviour and through school assemblies. Pupils are taught the value and reasons behind laws, that they govern and protect us, the responsibilities that this involves and the consequences when laws are broken. Visits from authorities such as the Police; Fire Service; etc. are regular parts of our calendar and help reinforce this message.

Individual Liberty:
Within school, pupils are actively encouraged to make choices, knowing that they are in a safe and supportive environment. As a school we educate and provide boundaries for young pupils to make choices safety, through of provision of a safe environment and empowering education. Pupils are encouraged to know, understand and exercise their rights and personal freedoms and advise how to exercise these safely, for example through our online safety and learning 4 life lessons. Whether it be through choice of challenge, of how they record, of participation in our numerous extra-curricular clubs and opportunities, pupils are given the freedom to make choices.

Mutual Respect:
Our school ethos and behaviour policy revolves around 'values' such as 'Respect', and pupils have been part of discussions and assemblies related to what respect means and how it can be shown. The school promotes respect for others and this is reiterated through our classroom and learning rules, as well as our behaviour policy.

Tolerance of those of Different Faiths and Beliefs:
This is achieved through enhancing pupils understanding of their place in a culturally diverse society and by giving them opportunities to experience such diversity. Assemblies and discussions involving prejudices and prejudice-based bullying have been followed and supported by learning in RE and Learning 4 Life. Members of different faiths or religions are encouraged to share their knowledge to enhance learning within classes and the school.

Part of our vision at Kingfield is to prepare our children to become valued members of society. Promoting British Values enables children to develop a sense of community and begin to understand their responsibilities and role within it.