A WARM WELCOME TO ROBIN CLASS!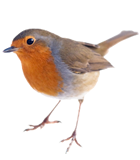 Below are photos of our new children enjoying their first few weeks in Robin Class. They are settling in so well!
The staff in the Early Years Foundation Stage work as a team to ensure that everyone can...
"be the best that they can be!"
Nursery Staff:
Mrs Eustace - Class teacher (Mon-Weds)
Mrs Collins - Class teacher (Thurs– Fri)
Mrs Carter – Early Years Practitioner
Mrs Menezes – Early Years Practitioner
What are we learning about in Robin Class?
This half term our topic is 'My World' where we will be helping children to settle into Robin Class, sharing their interests and talking about those areas closest to them - their home and family as well as learning all about their new friends. We will support them to explore the Nursery environment independently and to understand Nursery life and routines.
Teaching and learning will be linked to all seven areas of the curriculum; focusing on particular rhymes and stories which will be shared weekly (see links below).
Please click on the link below to access the presentation from our Nursery Curriculum meeting held in September which provides an overview of our learning in Nursery and useful information.
Nursery Curriculum Meeting 2019
Through our topics we will also be using every opportunity to develop spiritual, moral, social, and cultural values- encouraging children to: explore beliefs and experiences; show respect for faiths, feelings and values; learn about themselves, others and the surrounding world; use imagination and creativity as well as reflect.
Please refer to the medium term planning below for more details.
For long term planning please click on the link below:
For this term's planning and learning objectives please click on the links below:
Autumn Term - Second half 'Celebrations'
(Please note that these plans are 'a work in progress' which will be adapted as necessary in order to incorporate interests, specific events and the weather!)
Each week the children will learn a rhyme linked to our topic. Please encourage them to practice singing the rhyme with you at home.
For this week's learning and weekly rhyme please click on the links below
Week 1 - Light and Dark Rhyme: 10 little fireworks
Week 2 - Space Rhyme: 5 Little Men in a flying saucer
Week 3 - My family Rhyme: Finger families
Please click on the link below for the Autumn Term Curriculum letter
In Nursery we follow the Letters and Sounds programme and we focus on phase 1. This phase helps prepare the children for learning their alphabet sounds to be able to learn to read later on. It concentrates on developing children's careful listening skills.
Try these fun letters and sounds activities with your child. Click on the text to access the activity or website.
Rhyming soup Action songs Follow the sound Describe and find it
Click here for the Letter Sounds in Jolly Phonics
Try these Maths activities with your child. Click on the text to access the activity or website.
Number challenge Hide your teddy Shape hunt
Dates for the diary:
Autumn Term 2019

Friday 15th November Children In Need
Friday 22nd November Whole School Cake Bake
Sunday 24th November School Christmas Fayre
Tues 10 December EYFS Christmas performance - 9 am Nursery parents
(Weds 11 December EYFS Christmas performance - 9 am for Reception parents)
Friday 20th December End of Term – Finish 2pm

Spring Term 2020
Mon 6 Jan INSET DAY
Tues 7 Jan First Day of Term

INSET DAYS 2019/2020
Wed 4 Sep
Mon 4 Nov
Mon 6 Jan
Mon 24 Feb
Fri 22 May

At Kingfield Primary School we focus on 4 core values. These are
Respect
Resilience
Empathy
Reflection
We will focus on one a month on a rolling programme throughout the year starting with respect for September. We will be teaching these values through opportunities as they arise: - using stories, songs, games, circle time, and other planned activities to encourage children to make good choices.
Are you interested in your child attending our nursery?
Click here to go to the Nursery Admissions Page.
Click here for a downloadable Nursery Admission Form.