Who is a Young Carer?
"Young carers are children or young people under the age of 18 who provide regular and on-going care and emotional support to a family member who is physically or mentally ill, disabled or misuses substances."
Young carers look after a family member such as a parent, brother, sister or other relative or they might care for a family friend. The person may live in the same house as the young carer or somewhere else.
Young carers provide physical care, emotional support, carry out domestic tasks like cooking and cleaning or provide child care. They may also do things like translate for relatives who don't speak English.
Click below to see our Young Carer's Policy
Young Carer's Newsletters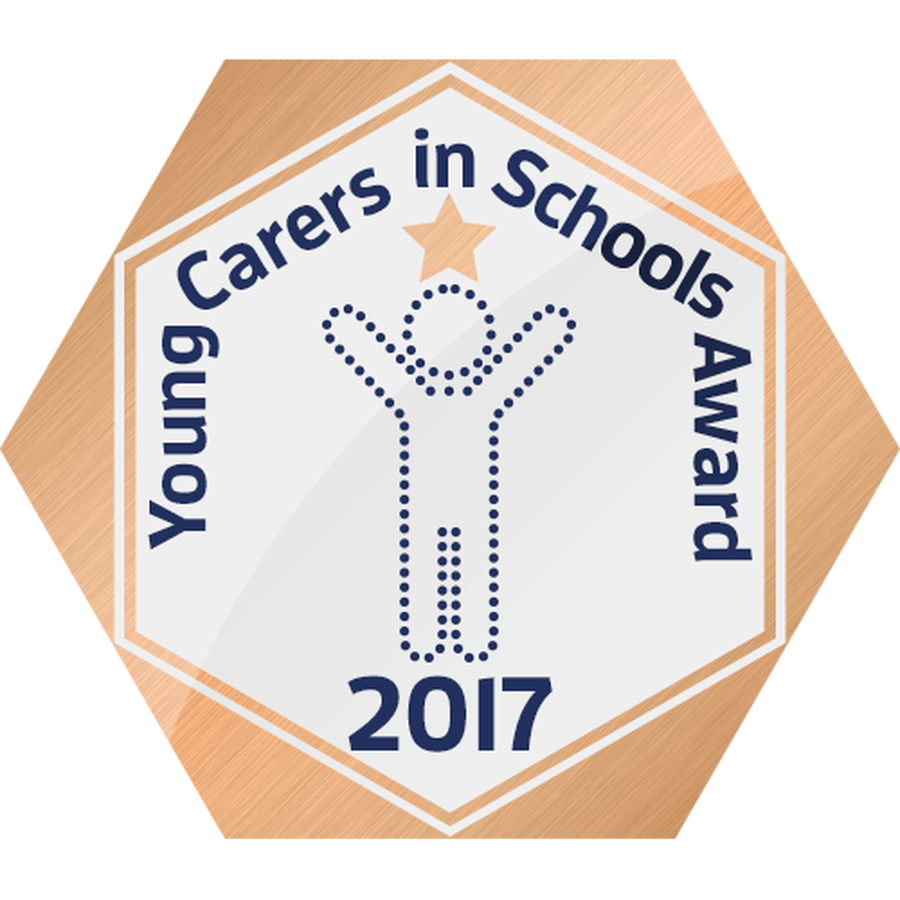 Kingfield Primary School Win Award for Young Carer Support
Exciting news ... the school has been recognised for its work with young carers and been awarded the 'Young Carers in School Award'. This is excellent recognition for the work that the school does to support our Young Carers.
Gill, (previous HSLW) said, "It has been wonderful see the confidence and resilience of the young carers develop with the support in place for them at school and with needs being understood. They always look forward and have fun together at their 'Fun Friday Club' which is so important for them."
Lily, one of the young carers says, "I like meeting other young carers at school at the Fun Friday club, as they know how I feel."
Please go to the 'pupil' tab at the top of the website and click on 'Young Carers' to go to our Young Carers Pupil Page.