Who is a Young Carer?
Who are Young Carers?
"Young carers are children or young people under the age of 18 who provide regular and on-going care and emotional support to a family member who is physically or mentally ill, disabled or misuses substances". Young carers 'sibs' are children who have a brother or sister who is disabled, has a special educational need or a serious long term condition.
If you think your child may be a Young Carer / sibs, and the school is not aware of this please contact hslw@kingfield,surrey.sch.uk or speak to Lisa (HSLW)/ Ms Sweeney (inclusion lead)
Visit our policies page on the school information tab to see our Young Carer's Policy
Young Carer's Newsletters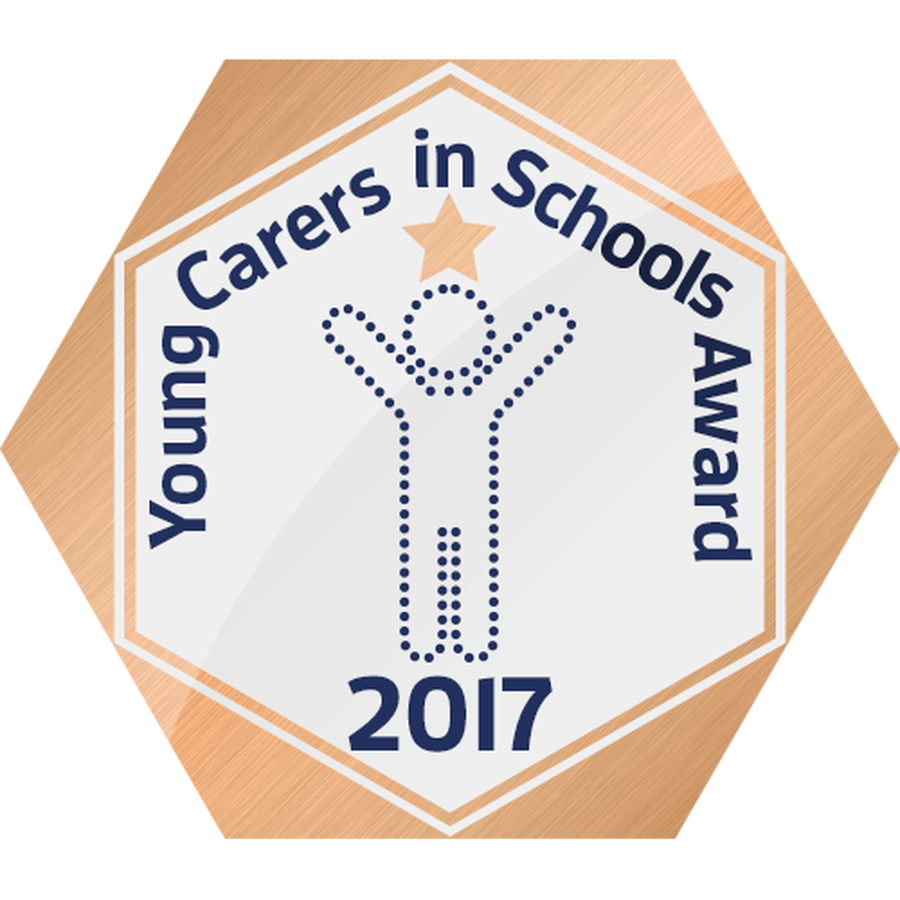 Kingfield Primary School Win Award for Young Carer Support
Exciting news ... the school has been recognised for its work with young carers and been awarded the 'Young Carers in School Award'. This is excellent recognition for the work that the school does to support our Young Carers.
Lily, one of the young carers says, "I like meeting other young carers at school at the Fun Friday club, as they know how I feel."